FULL DAY HANOI – NINH BINH MOTORBIKE TOUR -BOAT, BIKE & DAY IN THE LIFE : HNB1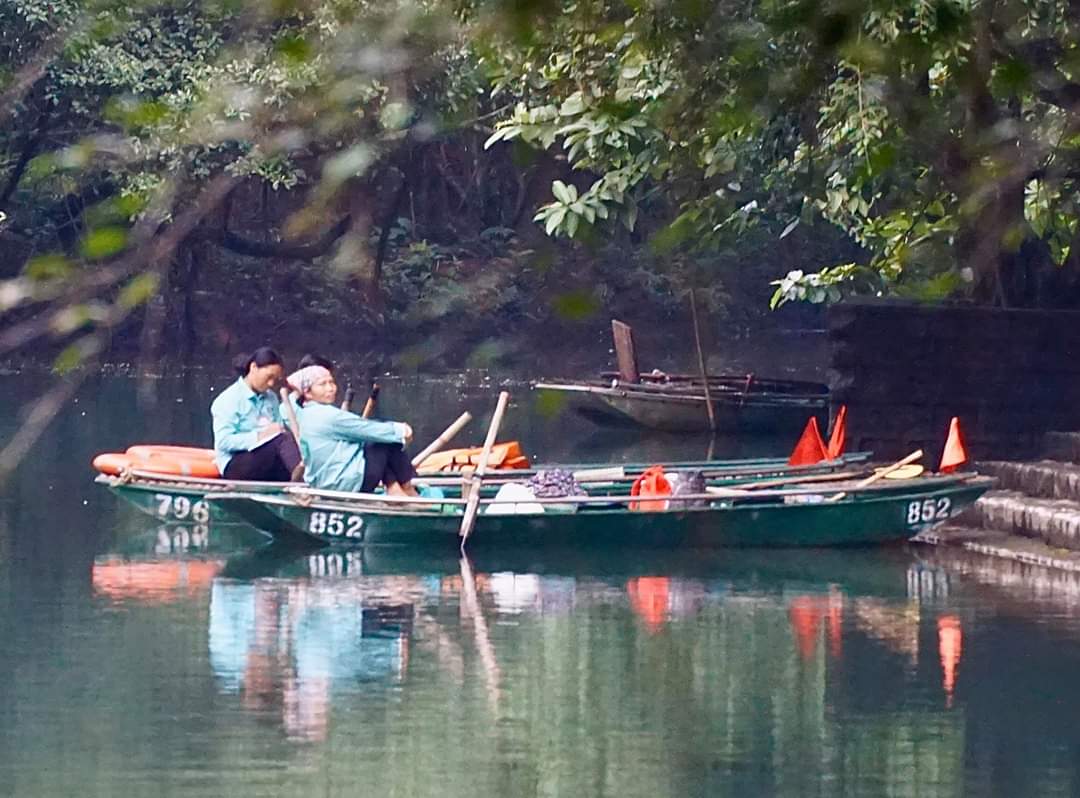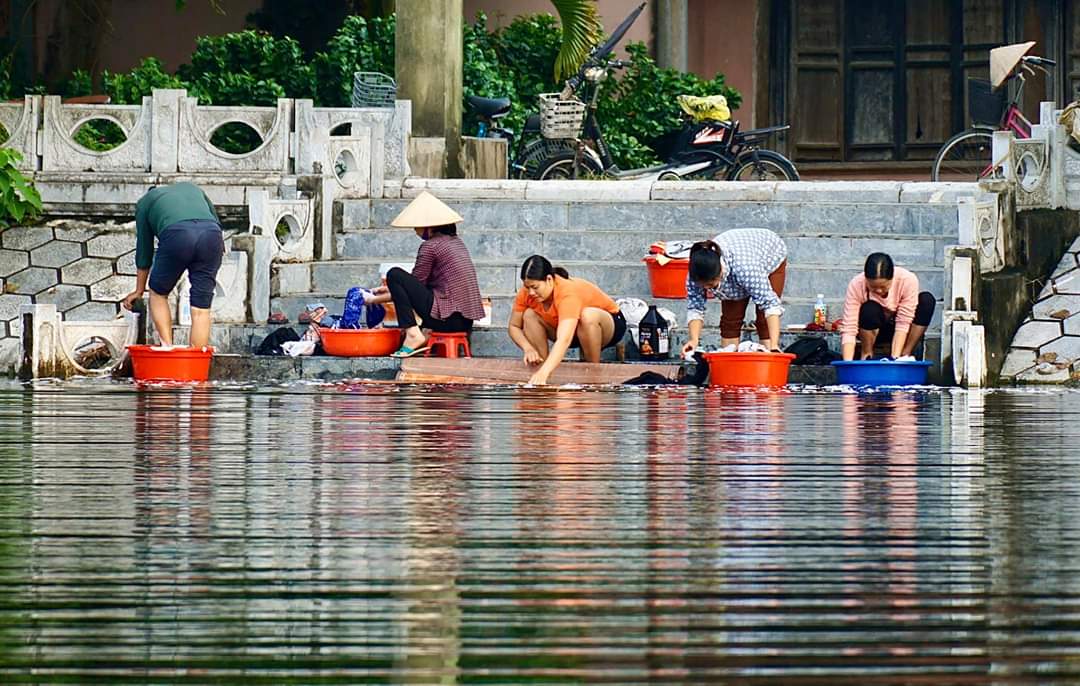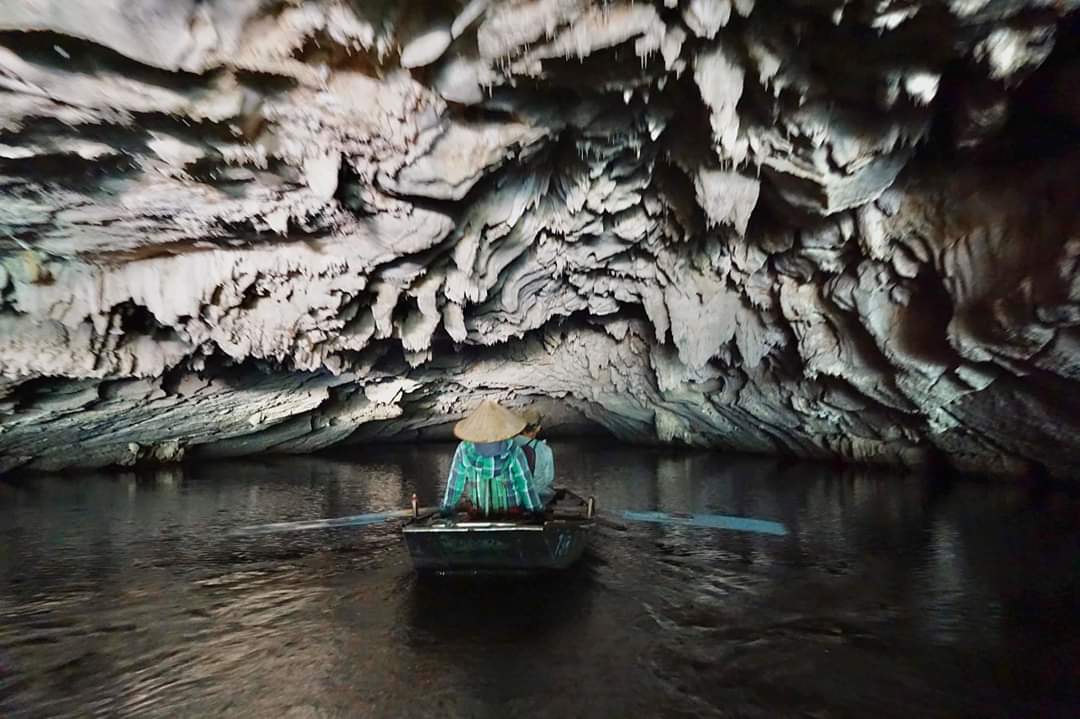 HANOI – NINH BINH MOTORBIKE TOUR SNAPSHOT:
Hanoi – Ninh Binh motorbike tour  includes a 2 hour trip in  a car/ mini van. Plus, 30 km motorcycle ride and a 2 hour boat ride through caves, and past rice paddies, villages, and limestone karsts. Enjoying the scenic countryside with a hike up to Mua cave for spectacular panorama view and photo shooting opportunity. The highlight of our tour is the experiences that you gain en route not the destination. We get you engaged with local touches from the food, culture and hands-on experiences. Building cultural connections and exchanges through our journeys.
Duration  Full day
Starting time: 6:45 AM – Finishing time: 7:00 PM
Pick-up & Drop-off  from your hotels in and around Hanoi Old Quarter.  Otherwise we will pick you up from our  Meeting Point: Hidden Gem Coffee No. 3B Hang tre Street, Hoan Kiem, Hanoi ( 15 minutes before the tours start ) https://goo.gl/maps/CjZXKrDtTEB6ViZW9
Style of Tour: Join-group, however, you can order a personalized.
Tour price: $89 USD per person, kids under 11 receive 30% off and kids 3-5 are free. PRIVATE tour with surcharge depending on your group size,  please contact us for more details.
Group size: Minimum 2 people, Maximum 6 people. 
HANOI – NINH BINH MOTORBIKE TOUR ITINERARY:
Our tour from Hanoi to Ninh Binh day tour starts at 7:00 AM to beat the traffic jam in the city and to be "early bird" at the tourist sites. Most of tour buses leave Hanoi for Ninh Binh around 8:00 AM that's wahy we leave at 7:00. Our journey begins with a 2 hour drive in a CAR / MINI VAN from the hectic capital of Hanoi to the rural province of Ninh Binh, approximately 100 kilometers away. The first destination our Ninh Binh tour is Tam Coc, a new addition to UNESCO's list of heritage sites. It is often referred to as the Halong Bay of the land due to its spectacular scenery. It is a truly wonderful sight to see.
On arrival, we'll board row boats for a 2 hour journey  through caves, passing local villages along the river system of the Red River Delta. The scenery comprises of lush green rice paddies during the rice growing seasons and the surrounding limestone karsts make for a stunning backdrop, presenting many photo opportunities for the keen photographers amongst the group.
We will have lunch at a local home-hosted restaurant for an authentic Vietnamese meal. After lunch, we will start our Ninh Binh motorbike tour, It is definitely the best way to discover the cultural and natural beauties of Ninh Binh countryside. As you sitting in the back of our experienced drivers for a safe and fun ride throughout the area.Tthe detours of country-roads featuring with limestone karsts, towering above you as you ride along back-roads and beautiful scenery. Ninh Binh motorbike tour is an epic that you could explore through the highway and byway of the this beautiful place. En route, we are passing rice paddies, farms and villages to experience the day-in-the-life of Vietnamese people. Also, we stop to visit a thousands year old lime-stone temple of Thai Vi. Climbing up the natural great-wall of Mua mountain and Mua cave, it is a spectacular spot to watch the spectacular panorama view of the area.
The last destination of our Ninh Binh motorbike tour  is  Hoa Lu, the location of the capital of Vietnam during the Dinh Dynasty (968-980) and early Le Dynasty (980-1009). The ancient citadel once covered 300 hectares of land, however the passage of time has left few remains of this once glorious capital of the Vietnam. We finish our Ninh Binh motorbike tour to  return to Hanoi.
NINH BINH MOTORBIKE TOUR INCLUSION:     
Pick up and drop off from your hotel in and around the Hanoi OLD QUARTER.
Hanoi – Ninh Binh round trip by car or mini van transfer.
Tam coc or Trang An boat Trip ( 2 hours)
Ninh Binh motorcycle tour 2.5 hours)
Visiting Mua Cave, Thai Vi temple, Hoa Lu ancient capital
Experienced driver
English speaking guide
All food & drinks
Entrance fees & permits
HIGHLIGHT: NINH BINH MOTORBIKE TOUR:
Surround yourself in the rich history and breathtaking scenery of Vietnam
Step back in time at the ancient citadel of Hoa Lu, Vietnam's first capital
2 hour scenic motorbike epic amongst the lime karsts and surrounding scenery.
Enjoying the spectacular panorama view of Ninh Binh from Mua cave.
Experiencing the day-in-the-life of Vietnamese people in the countryside.
Take a row boat through the UNESCO site of Tam Coc to explore magnificent caves and get up close to the region's spectacular karst country
We organize Ninh Binh motorbike tour from Hanoi and at Ninh Binh around Tam Coc an Trang An areas. Our Ninh Binh Motorbike Tour covers most most the highlights of Ninh Binh such as Tam Coc boat ride, Trang An boat ride, Bich Dong temple , Thai Vi temple, Climbing up to Mua cave for the panorama view, Bai Dinh temple. Our Ninh Binh motorbike tours is the best way for travellers to explore from the highway and byway of Ninh Binh, like a cultural ride of life-time to understand more about the day in the life of Vietnamese  people in the countryside.